Luty 2023
Targi Filtech w Kolonii
---
On the 12-14.02.2023 we were part of the fair which took place in Germany.
The innovations in the filtering and separation fields' are in constant development.
Especially in the air filtration, minor dusts and gases which affect our climate, germs harmful to health and another actions lead to more and more new solutions which, on the other hand, give rise to the maximum efficiency and quality.
As a result of the above mentioned fair, we become more competitive in a given industry.
The new and original idea came to our minds but about it will be continued...
styczeń 2023
Panele akustyczne i dociepleniowe
---
At the begginging of 2023, FillCo company started the production not only of acoustic panels, but also insulation panels occuring in the density of 10kg/m3 to 50kg/m3. These are standard densities used on the market in white and anthracite colours. The wadding is characterised by elasticity and flexibility. One addition advantage of the panels is small hygroscopicity and resistance to rodents, mushrooms, bacteria. In contrast to mineral wool, panels do not cause the feeling of discomfort and itching during instalation.
The poliester waddings thanks to their composition and contruction will find its application to the sound proofing of rooms and devices.
The acoustic panels greatly absord high frequencies. They are produced in standard dimensions 1600mmx2000mmx100mm. Each order is realized individually taking into account the needs of the client. Ready made products are flame reatardant.
grudzień 2022
Merry Christmas
---
Dziękując Państwu serdecznie za wybór naszej firmy, pragniemy złożyć najserdeczniejsze życzenia.
Ciepłych i rodzinnych Świąt Bożego Narodzenia.
Kolejny zaś Nowy Rok niech będzie czasem pokoju oraz realizacji osobistych i zawodowych.
February 2021
Fillco's fleet of vehicles was enlarged with three new DAF Trucks in February 2021!
---
Our enterprise is grateful not only DAF ESA TRUCKS company for delivery of lorries, but also Redos company for accomplishing special development in order to transport spatial goods by those vehicles.
The investment in new, ecinomical fleet is simultaneously safety quarantee, reliability and takig care for the environment on the highest level.
Our company's motto 'just in time' is taking on new meaning.
Certificates
Company has accomplished the certificates for specialist wadding, type Virgin
---
FillCo Sp. z o.o. company has accomplished the certificates for specialist wadding, type Virgin, complying with chemical properties which were acknowledged by TUV Rheinland laboratory after testing. Moreover, the above mentioned Virgin waddings were examined in Swedish RISE IVF AB laboratory i terms of not only endurance, stretching, elongation in the spot of breaking off the sample, basis weight, thickness, but also the compression test was conducted which ensured resistance to buckilng of wadding. Virgin waddings an be used by the most demanding clients, namely the manufacturers of products for newly born babies and youngers.
Amarilo
Action led by a marathon runner who lost his sight
---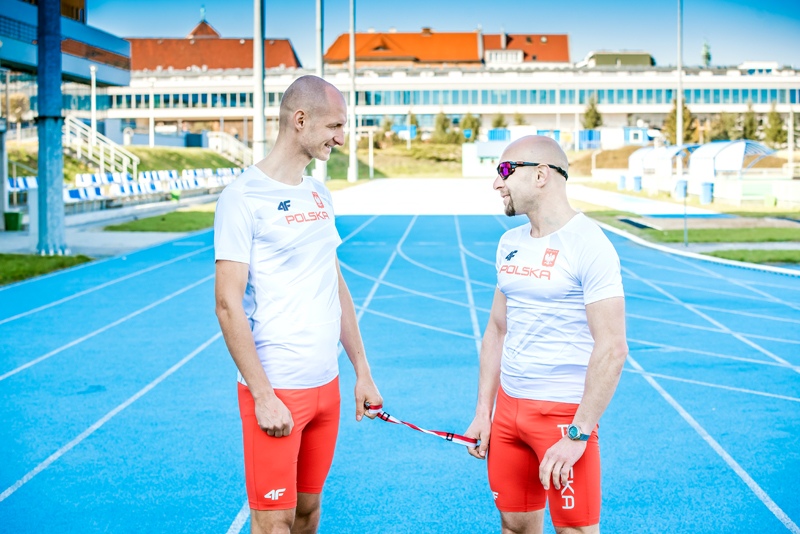 "Everyone has his/her own history to tell" - that kind of a motto motivated us while creating the brand Amarilo and we did not expect that such an idea will reflect in things we do as fast as it did.
In April 2019 we became a part of the action guided by Marcin Grabiński, a marathon runner who suffers from the disease so called: "Leber's syndrome", leading him to the lost of sight.
The life of the blind person was shown to the children in the authorial program of the blind sportsman known as "the pre-schoolers do not see the obstacles".
Thanks to not only the amusement and play but also curious experiences, the marathon runner enable children to get to know his senses, he learns to understand the world of a person "living in the darkness".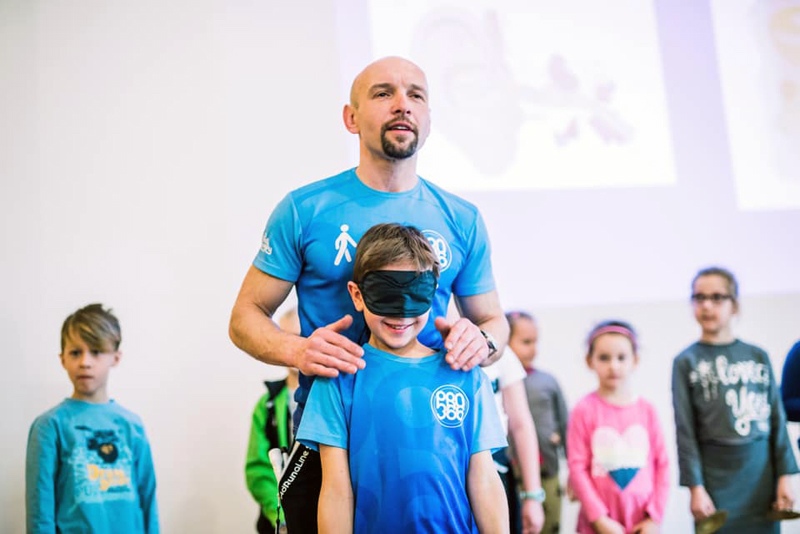 He also acquaints those the youngest ones with the everyday problems of the blinds. However, this lesson and program has another message too.
As an athlete, Marcin with his big heart to fight, teaches tiny people that they always should follow their own desires and dreams. He shows children how he is dealing with his adversities, insisting on the importance of strong character, mettle, and not to give up-he proves it at every turn.
Despite having a lot of merits in a professional sports activity, Marcin fulfills his program with great perseverance. In his running category T11 (the blind with a guide) he is unbeatable- he gained Polish Championship of people losing sight or the blinds during the 11th marathon in Poznań.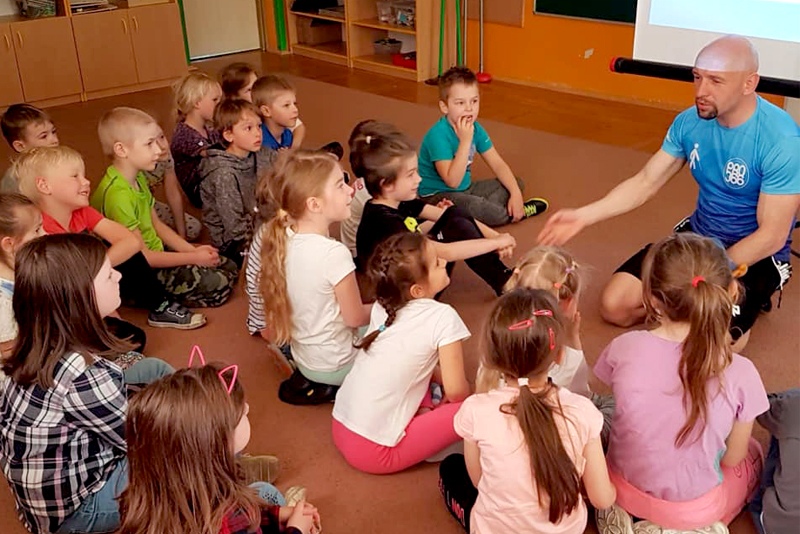 What is more, he ran the Marathon in New York with the time: 2:51:56. After that, he took part in the World Championship in London marathon with a dream to gain the result which will enable him to take part in the Olympic Games in Tokio in 2020. And this is a war-up only!
A human without any history at all would not inspire anyone and his/her book will contain blank pages only through his/her whole life. Marcin took care of his own history and we assist him at each and every step to create his world and reality because it is the sign of the greatest responsibility which every human being should take.
Experience-Passion-Love
Sofab 2017
International fairs of upholstery materials and components to the production of upholstered furniture.
---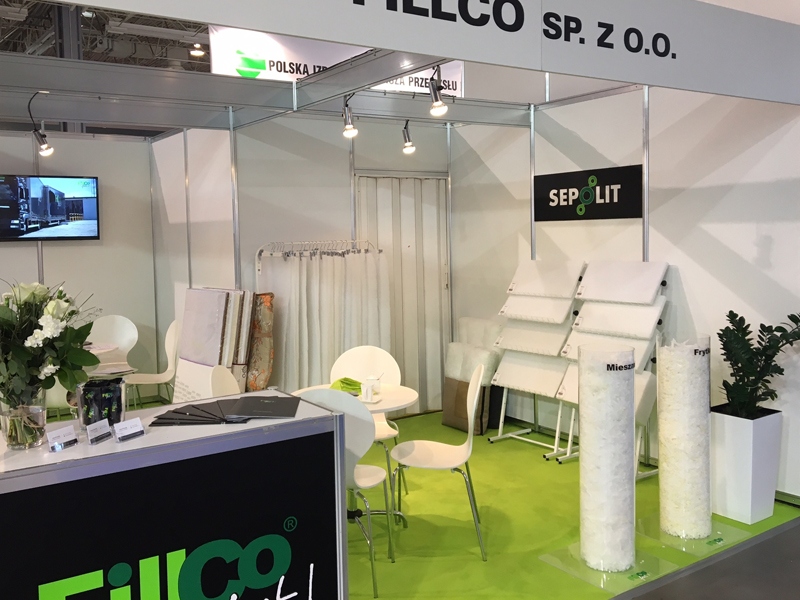 Sofab 2017 can be described as one of the largest fair event in Poland, directed to the clients who produce upholstered furniture, mattresses, toys and dens for dogs. On this years' trade show, for the first time hosted also FillCo Sp. z o.o. company.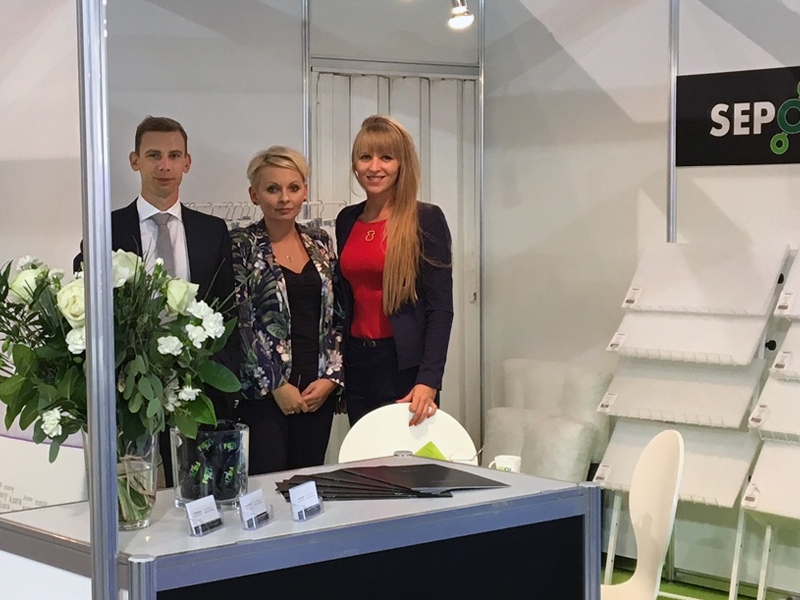 In time from 12 to 15th of September 2017, we had a great pleasure to showcase you not only our previous products available in our selling offer, and still invariably popular and captivating, but also our novelty, namely SEPOLIT - an innovative product used to replace a polyurethane foam in carriages for babies and springs in mattresses.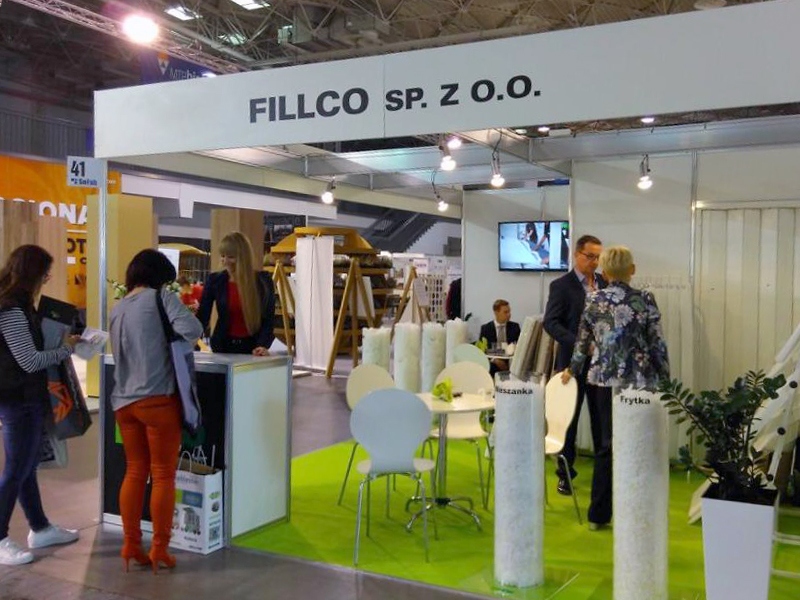 Our stall was visited by our previous customers and those called virtual business partners, we hope so. The number of quests overgrew our expectations. Our new product known as SEPOLIT caught an eye of most visitors, but your interest was affected also by the rest of our goods. We are grateful for your time and invite all of you to further fruitful cooperation.